← Pages
How do I list an item on Edispo?
Created at:
Updated at:
Posted under 'help'
1.      Go to edispo.ph and sign-in with your account.
2.      Press on the "sell" button located in the navbar.

3.      Fill out the required fields pertaining to your listing.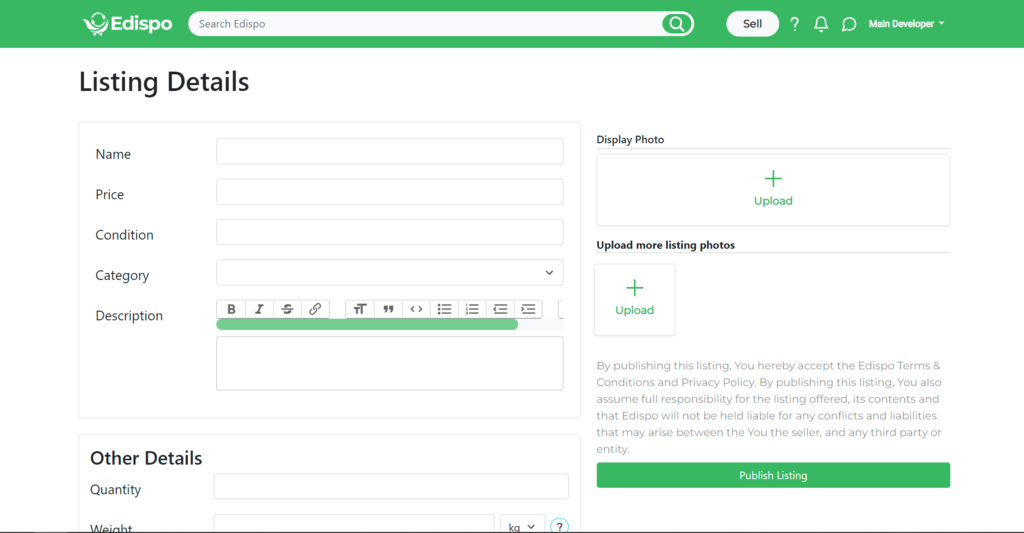 4.      Press the "Publish Listing" button.