← Pages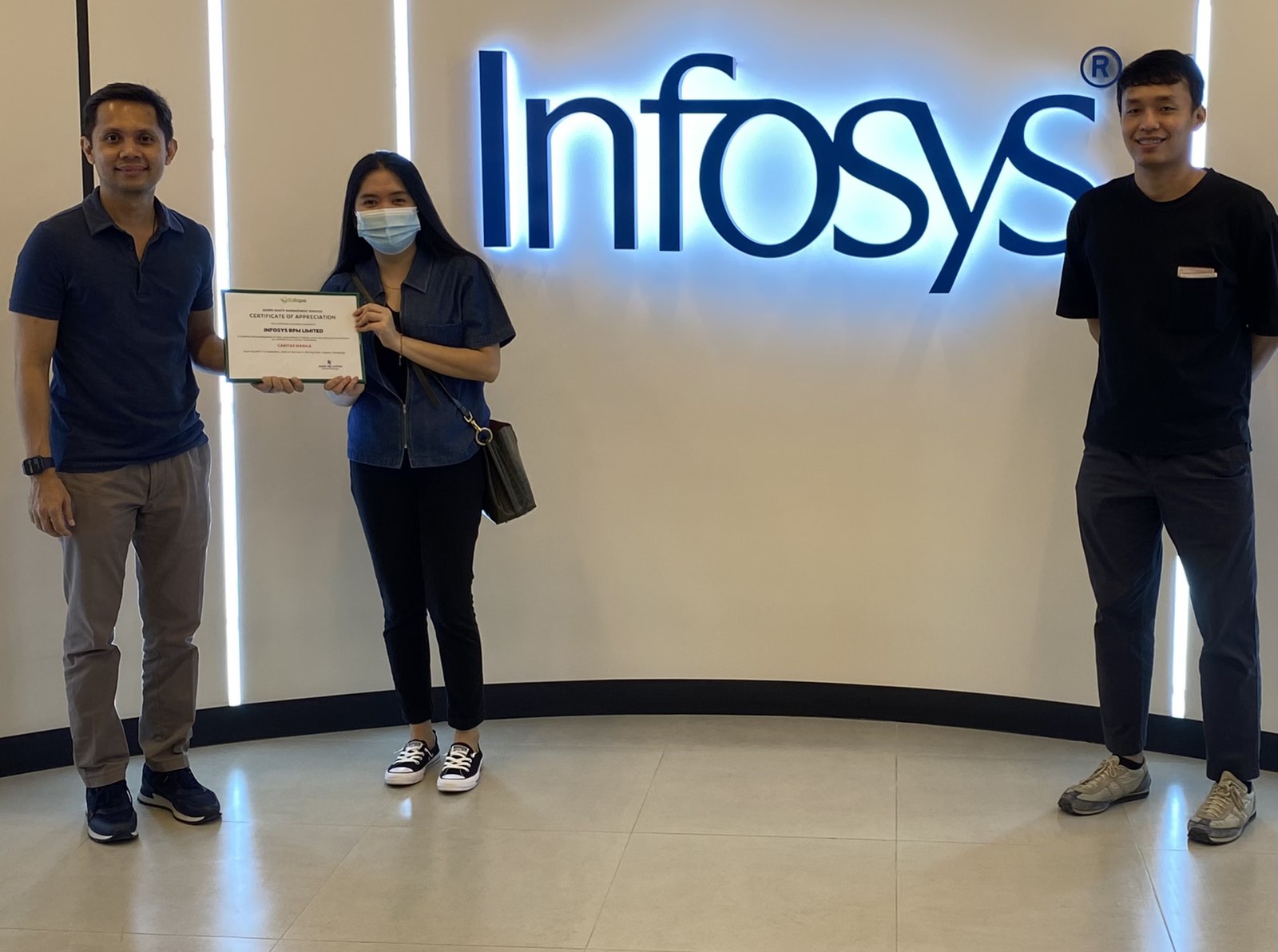 Onboarding Infosys BPM Limited for a Greener Future
Created at:
Updated at:
Posted under 'blog'
Edispo is proud to announce that we have onboarded our latest corporate client, Infosys BPM Limited, a leader in providing business process management (BPM) and business process outsourcing (BPO) solutions to enterprises in need of such services.
In this sale, Infosys acquired Edispo waste bins for installation in their new office on the 6th and 7th floors of Clark Tech Hub 9, located in SM Clark, Pampanga. We believe that through this sale, our client can help foster a culture of social responsibility by helping combat the Philippines' growing e-waste and solid waste problems; providing their employees and clients with an easy way to recycle their used electronics and biodegradable and non-biodegradable waste.
Additionally, Edispo will be giving back to the community by donating part of the proceeds of its sales to Caritas Manila, a nonprofit organization dedicated to alleviating poverty through giving impoverished but deserving youths access to education, and helping communities in need through disaster recovery and rehabilitation programs. Any client that purchases Edispo bins will also, in effect, become donors to our partner foundations.